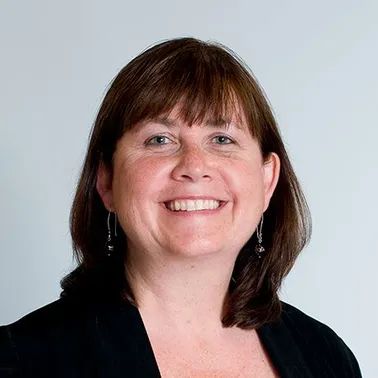 About Francine Hennessey, MD, FAAP
As a young girl in Exeter, NH, Dr. Hennessey dreamed of becoming a small-town doctor. The dream became reality in 1995 when she and Dr. Mitchell Feldman co-founded Patriot Pediatrics. To achieve that reality, she earned her B.S. in Chemistry, graduating Magna Cum Laude with High Honors in Chemistry, and her M.D. at the Tufts University School of Medicine. She continued her training at The Floating Hospital for Children in Boston where she completed her Residency in Pediatrics; and at Boston Children's Hospital, where she completed her Fellowship in Adolescent Medicine, adding Board Certification in Adolescence to that for Pediatrics. Practicing in Bedford with her dual certifications has afforded her the opportunity to see her patients from infancy though childhood and adolescence to early adulthood, in the office and around town and local communities.
Dr. Hennessey employs her experience and applies her expertise with a warm, reassuring manner, whether she is helping her patients and families maintain their health, or guiding them to recover from injury or illness. She spearheaded the effort to have a Patriot Pediatrics recognized nationally as a Patient-Centered Medical Home.
Hospital Affiliations:
Clinical Interests:
Adolescent medicine
Newborn medicine
Adolescent gynecology
Fun Facts:
Dr. Hennessey loves vacations with her family. She has ballooned over Cappadocia in Turkey, swam in the blue waters off Santorini and danced at a Ceili in Ireland. Her favorite place to relax is in New Hampshire with her husband Dave and their three children, Dan, Tim and Theresa. Her two year old golden doodle Nala is always ready for a swim!