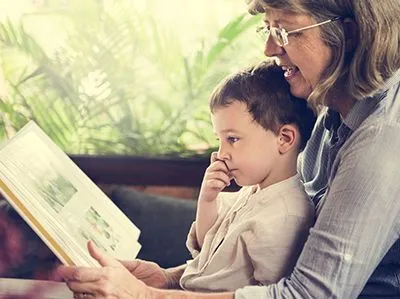 Development
Increasing motor skills, explosion of words and curiosity.
Your child may kick, throw and catch a ball.
Your child may hop, stand on one foot and pedal a tricycle.
Dresses/undresses self
Their imagination leads to pretend and fantasy play
Your child's vocabulary may be over 250 words that are becoming clearer. Sentences may be more than 5 words. He may ask "Why" a lot.
They know colors and shapes.
Safety
Your child will be on the move and can be at risk for injury due to falls, poisonings and burns.
Children will need to be closely observed both indoors and outside.
Cabinets should be locked to prevent accidental ingestion of harmful cleaning products. All medicines should be kept out of reach of children.
All children need to be in the appropriate car seat for weight and height in the back seat.
Try to limit screen time to less than one hour per day.
Nutrition
Plan to give three meals per day and 2 snacks. Offer an assortment of nutritious foods including veggies, fruits, yogurt, cheese, nut butters, lean meat and fish. Whole grain breads and low sugar cereals are great options. Milk and water should be the primary choice for beverages and limit juice to 6 oz per day. Eating together encourages discussions and family bonding. Most children will not need a vitamin if they are eating 3-4 fruits or veggies a day.
Children should be brushing their teeth twice a day with help from parents. If they have not yet seen a dentist, this would be the time to set up their first appointment.
Relationships
The importance of setting specific rules and praising good behaviors continues at age 3. The rules should be communicated to your child and be enforced. "Time-out" can be used for up to 3 minutes in a 3 year old. Parents should recommend alternatives and be consistent when disciplining their child. All care givers should avoid shouting, spanking and overly long explanations.
Reading, playing and talking with your child is important, as is spending individual time with each child in the family.