There is an enormous amount of information accessible through the Internet. Some of it is useful, accurate and helpful; some is none of these. It is advisable to check the source of the information to help you decide if it is unbiased and reliable. If you have any question about some medical information found on the Internet or otherwise, please ask your doctor.
The links below are ones which we feel will be useful.
ePocrates
Authoritative patient literature as well as medication and disease information with free registration
Immunization Action Coalition
Reliable and accurate information about immunizations.
The Parents' How-to Guide to Children's Mental Health Services in Massachusetts
A 'How-To' Manual on how to approach and access care for your child's behavioral or mental health problem
Notable Children's Digital Media
The Librarian's Guide to Cyberspace for Parents and Kids. Over 700 links!
Kids Play
For families of Bedford & environs, calendar of monthly events, activities and resources for children. This site was designed by a Patriot Pediatrics Parent.
Learning Disabilities Worldwide
Resources about learning disabilities for individuals, parents, educators, researchers and clinicians.
HealthyChildren.ORG
The patient education site of the American Academy of Pediatrics
MGH Maxwell & Eleanor Blum Patient and Family Learning Center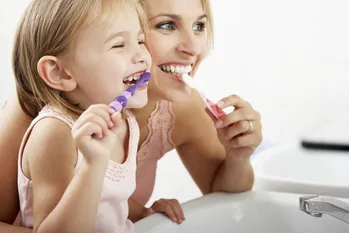 MassGeneral Hospital Health Information Portal
Top Ten Medical Sites -- Most Useful Medical Sites on the Web from the Medical Library Association
The Discovery Channel -- Search in history, technology, nature, exploration and science for stories, facts and figures
Disney's Family Fun -- A nice collection of fun craft projects, recipes and printable stuff
Kids on the Net -- Word games, interactive activities and creative writing for kids
Enchanted Learning -- Play in Little Explorers plus tons of educational activities, puzzles, games, drawings and mazes
PBS Kids -- Games, jokes and activities while you see your favorite characters, such as Arthur, Mister Rogers, Thomas the Tank Engine and Big Bird
GoComics -- GoComics.com is the web's largest catalog of syndicated newspaper strips, political cartoons and webcomics, offering free new content every day
Grolier Online -- Grolier's Online Atlas
Books and Videos -- The American Library Association's online review of books and videos for adults, youth and children
Sports Illustrated for Kids -- Check out sports news and stats, take a trivia quiz and play other cyber games

Scholastic Books -- Visit book clubs and book fairs, see Animorphs, Goosebumps, The Baby-Sitters Club, and the incomparable Ms. Frizzle and her Magic School Bus
Thomas the Tank Engine -- See Gordon, Percy, James and ... of course ... Thomas the Tank Engine -- along with all the friends who work on or around the railway
Sesame Street -- From the Children's Television Workshop, play games and read stories with your favorite Sesame Street characters
Nickelodeon -- Play games, read Nick magazine and participate in The Big Help, while you visit your favorite Nickelodeon characters
How Stuff Works– Just what it sounds like! A great site for the curious.

Community Crises and Disasters - A Parent's Guide to Talking with Children of All Ages